Magazine Printing Services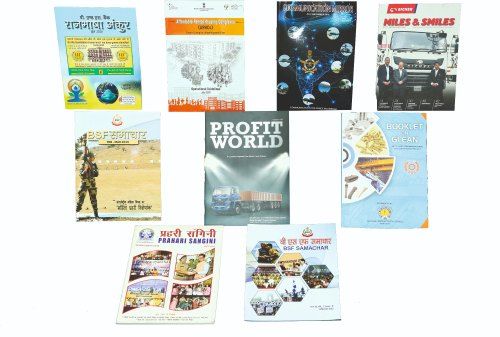 Location
Delhi NCR
Language
English, Hindi, Tamil etc
Printing Type
Digital Printing
Service Duration
4 Days
Click to view more
At the point when you want assistance getting a magazine, diary or handout distributed, but you are uncertain where to begin, M/S Jaina Offset Printers can direct you through each progression of the cycle: format, plan, printing, and conveyance. We offer the best magazine printing services to customers.
M/S Jaina Offset Printers is the chief printing arrangements supplier for each individual from the inventive local area. We print everything - whether your thought or task prompts a bound diary, a conventional magazine or paper, or an advanced interpretation of the 'zine, M/S Jaina Offset Printers professionals have the information and experience to get your venture in peruses' grasp.
Get our services today.
Looking for "
Magazine Printing Services

" ?